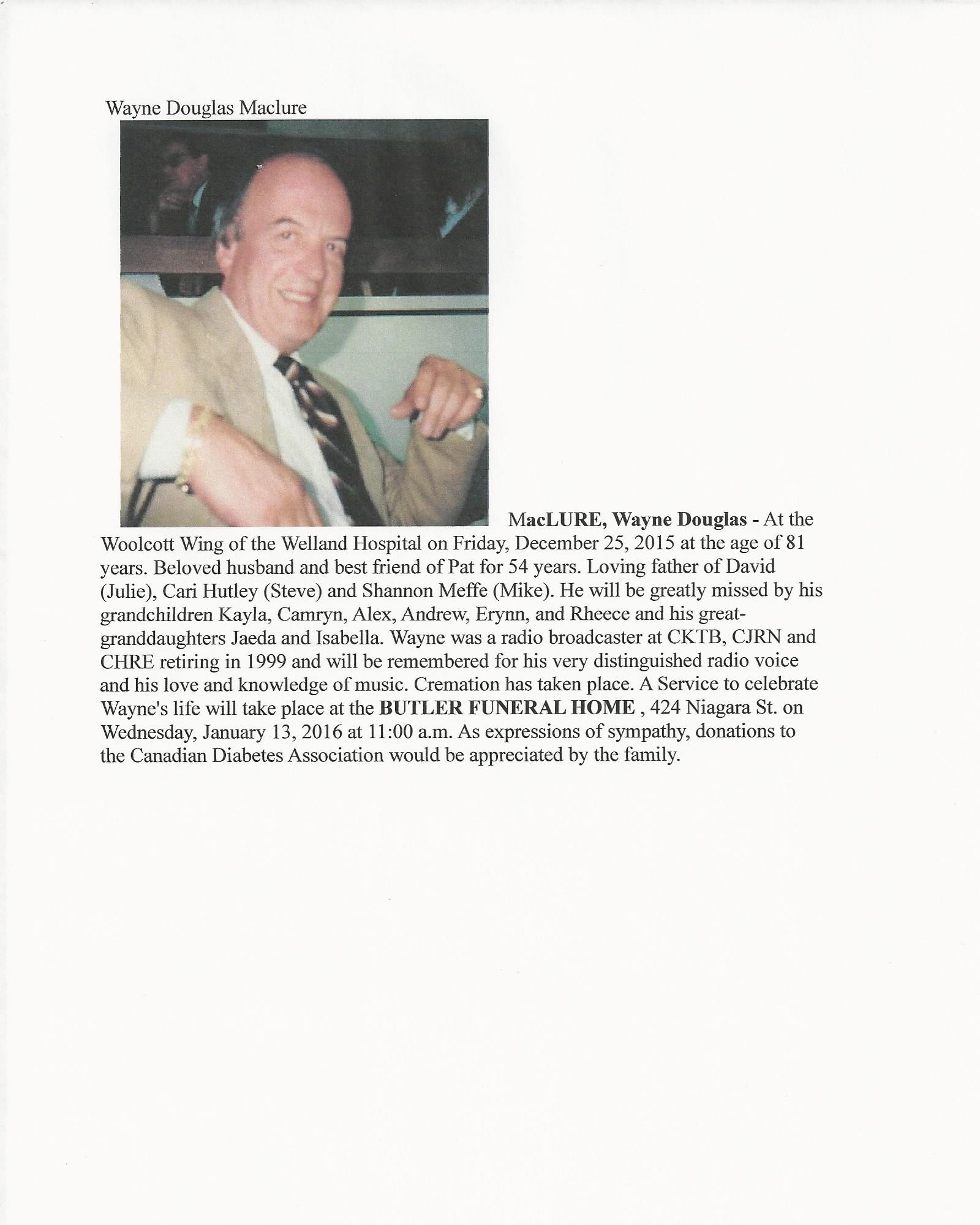 Hi Bud,
Thank you for your kind words about my dad on his obituary. I especially want to thank you for your wonderful website where I got to hear my dad's amazing radio voice again. I haven't heard that voice in such a long time. My kids never really got to hear their grandpa's radio voice, as by the time they were old enough, his health and his voice were not as they had been. I can't tell you the joy and happiness it gave me to be able to show off my dad's talent to his grandchildren. They were so excited to hear their grandpa in his prime years. In all of this sadness we've had the past few months, you brought us a truly wonderful gift. Thank you so much for that.
Sincerely

Shannon Meffe (MacLure)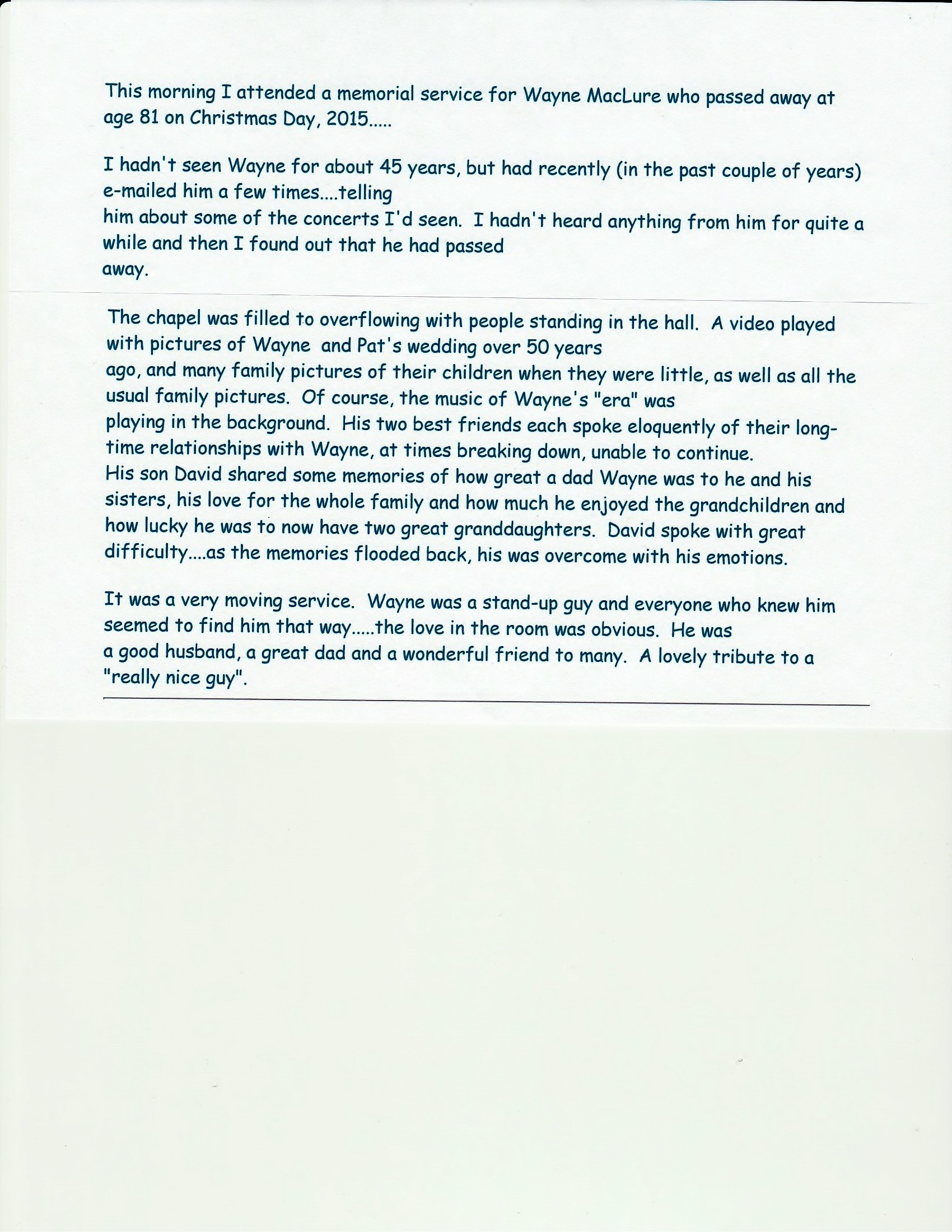 Lorraine Randall worked with Wayne in the 1960s at CJRN in Niagara Falls when she was the music librarian. She wrote this short note on the memorial held on January 13, 2016.